Call The Best Folsom Plumbers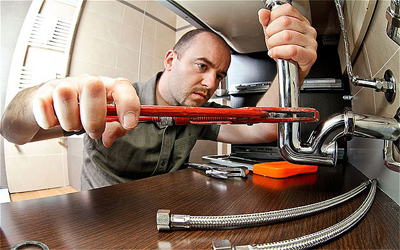 Folsom plumbers at Domco Plumbing care about the work they do. There are many different plumbers in Folsom, so it is important to choose the right one for your business or plumbing job. A Folsom plumbing team of experts should be able to complete any type of interior or exterior plumbing job without any problems arising, like we can. The best plumbers are able to complete remodeling jobs, reroute plumbing and sewer fixtures, destroy clogs, clean out pipes and so much more. The plumber you choose should also be there for you in the event of a plumbing emergency. The best thing to do to for a Sacramento or Folsom plumbing emergency is have the trusted plumber ready to help at a moment's notice.
We are Plumbers in Folsom Serving the Valley and Foothills
All our Roseville and Folsom plumbers are experienced, licensed, bonded and insured. When these four qualifications are met, customers can expect that the work will be done efficiently and correctly the first time. Our plumbers in Folsom also stand behind the work that they do, and they will come back to the property to fix and repair anything else that goes wrong.
Our Folsom Plumber Will Make You Happy
Our Placerville and Folsom plumbing professionals know how to do the best possible work. Many jobs require a vast amount of knowledge about piping and Folsom plumbing. Most home and business owners are not prepared to do the major jobs. Our experienced Folsom plumber will be able to assess the situation, and then make recommendations about the best way to fix the problem. There are countless other things that our plumbers do to give property owners the peace of the mind that they need to have in regards to the plumbing features on the Folsom property.
Plumbers in Folsom CA
Folsom plumbers are not all the same. Get some recommendations from online websites or current customers to determine which Folsom plumber is best suited to tackle the work that you need to have done. Our Rocklin and Folsom plumbers will offer you a detailed estimate of the project's cost.