Reliable Sacramento Plumbers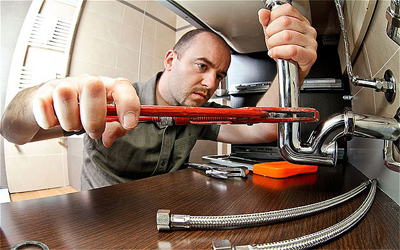 The Sacramento plumbers at Domco Plumbing are some of the best plumbers in the business. Roseville and Sacramento plumbing issues are our specialty and we provide all of the discounts and coupons we can. Clogged toilets, drains, sewers and similar issues are our company's domain. The expertise of our Sacramento plumbing company has been touted by former customers around the area as can be seen on our Yelp, Google and Angie's List profiles. So, the next time you have any kind of plumbing problem, just pick up the phone and give our reputable Sacramento plumbing company straight away.
Fast And Professional Sacramento Plumbers
We train our Sacramento plumbers to get to your home or business quickly. Timeliness, efficiency and professionalism are all important qualities for a company to have, and our company has a limitless amount of these positive attributes. No individual wants to have to deal with a company that does not respect his or her time. When a customer chooses our plumbing company in Sacramento or Folsom, he or she chooses to be treated and priced fairly, and the service that will be received will put the household plumbing in pristine condition once again.
Sacramento Plumbing Repair And Service
A reputable Placerville or Sacramento plumber can be difficult to find, but when customers do business with our company, they never regret it. Toilets, drains, sewers and water heaters are fixed in almost no time at all, and prices are always lower than expected. Plumbers in Sacramento are numerous, but not all of them are created equal. A certain kind of skill is required for expert plumbers, and the Sacramento Plumbers at our company go the extra mile in ensuring that all of the employed plumbers exhibit more than enough skill for the job.
True Professionalism From Our Sacramento Plumbing Technicians
People who call a Rocklin or Sacramento plumber from this company often do not know what to expect, but soon enough, they experience true professionalism in its purest form. With this business, it is all about the customer and his or her plumbing system. Plumbers in Sacramento know this fact and they want to help homeowners get their toilets back on track.
Call Now For Sacramento Plumbing Service
Sacramento is a Californian city known for its beauty and reputable businesses. For those who live there, there are many plumbing companies to choose from. However, if the best company is desired, there is only one option. Sacramento plumbing is too precious to be left to a mediocre company. Our Fair Oaks and Sacramento Plumbers company will take good care of anyone who needs it, and the plumbing will be fixed at home with rapid efficiency.