Fair Oaks Drain Cleaning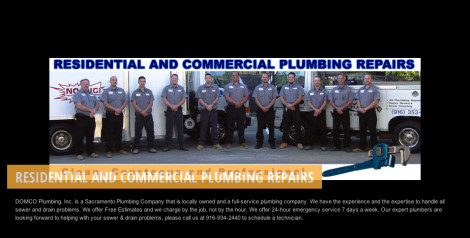 Our Fair Oaks drain cleaning team figures that over time, the drainage system of a home is going to run into all sorts of different issues. While most homeowners experience a blocked drain every now and then, there are other problems that can creep up out of nowhere. That is exactly why a homeowner needs to give us a call. As the top Fair Oaks drain cleaning team in the area, we can provide drain cleaning services and other repair options, regardless of the situation or what sort of problem there is.
Seek The Help Of Our Fair Oaks Drain Cleaning Company
It is very important for a homeowner to seek out the help of our Fair Oaks drain cleaning company, as we can make sure that our Fair Oaks drain cleaning is performed correctly the first time. This way, the drainage system can be returned back to its normal function in the shortest amount of time.
Fair Oaks Drain Cleaners Can Perform Any Maintenance You Require
With the help of our Fair Oaks drain cleaners, our staff can perform just about any sort of maintenance that a homeowner might need. Our Fair Oaks drain cleaners are going to come out and inspect the drainage system. With this inspection, we can determine exactly what the problem is. If it is a stubborn clog, our team can use our rooter service system in Fair Oaks. This rooter service process is going to send along, movable coil down the drain that can grab hold of any sort of blockage and pull it out of the drain. While this is rather easy to do, there are other problems that our drain cleaning specialists in Fair Oaks are going to help correct.
Why A Drain Cleaning In Fair Oaks Is Important
Over time, especially in metal drains, the minerals inside of the house's water is going to collect along the side of the plumbing. As this continues to take place, the flow area of the plumbing is going to become smaller and smaller, which eventually results in the blockage. The rooter service is not going to work or help with this sort of problem, which is why our drain cleaning process in Fair Oaks is so important. Our drain cleaning can remove this buildup and return the drains back to the original size and functionality. This way, the homeowner doesn't have to worry about the blockage any longer, which is helpful both in the present and should the owner ever decide to sell the house in the future. So contact our Fair Oaks drain cleaning team today.