Fair Oaks Sewer Repair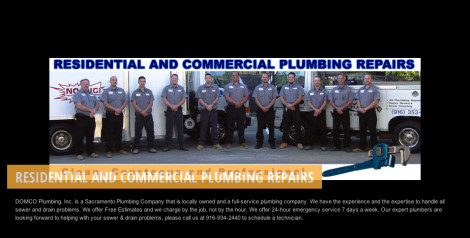 Fair Oaks residents know that sewer problems easily top the list of annoying problems that can strike in the home or your place of business. Even the smallest damage calls for our immediate Fair Oaks sewer repair from the leading professionals in town. Our expertise can give you the cutting-edge tools that you need to successfully handle any sewer repair quickly. When a sewer system becomes compromised, any delay in repairs can allow a small problem to grow. When sewer problems are left to worsen, it can lead to the need for a complete Fair Oaks sewer replacement. In order to avoid headaches such as these, it is vital to work with the professionals for repairs and to schedule our Fair Oaks sewer inspection in order to catch problems early.
A Sewer Repair In Fair Oaks Should Be Done By Our Professionals
When it comes to a sewer repair, there are no quick fixes or do it yourself solutions. A sewer repair in Fair Oaks that will last must be done professionals who are using the latest equipment and techniques to address the problem where it began. In terms of the most common problems that lead to the need for our Fair Oaks sewer repair service, tree roots are large causes for concern. We have the tools that are needed to easily remove root systems and repair the damage. Others causes of concern include shifting ground and geological disasters.
Fair Oaks Sewer Cleaning
With the right sewer inspection, the source of the problem can be identified and repaired directly. Professional services for Fair Oaks sewer cleaning require more than just a mere flush with chemicals. Our comprehensive services include a Fair Oaks sewer inspection that will determine the amount of damage in the system in addition to its exact location. Our Fair Oaks sewer repair process can then be a targeted process that is as efficient as possible.
Our Sewer Inspection Service In Fair Oaks Uses Snakes And Video
We also use the latest equipment for every job that we undertake regardless of the size or scope. Any sewer inspection in Fair Oaks that we conduct uses snaking video equipment so that customers can visually see the problem that they face before making decisions about the type of solution that is right for them. Having the most trusted professionals on your side is the best way to protect your sewer system. Inspections, maintenance, and cleaning are always important when it comes to this vital element of the home. Systems both old and new can benefit from having a knowledgeable team at work that is dedicated to success. So call our Fair Oaks sewer repair team today.