Folsom Trenchless Sewer Replacement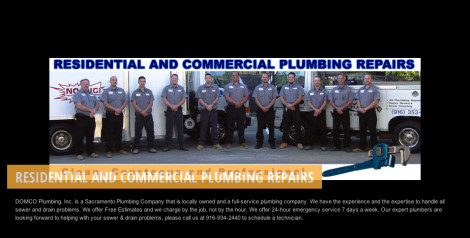 Our Folsom trenchless sewer replacement process has put-to-bed the old procedure of tearing up your home and yard to repair or replace damaged sewer lines. New Cured in Place Pipe technology (CIPP) is by-far the easiest and affordable way to solve your sewer line problems for good. Using the latest epoxy formulas, our Folsom trenchless relining, also referred to as trenchless sewer replacement, is a sewer pipe replacement method that actually replaces old sewer pipes, without having to dig them up!
The Benefits of Trenchless Sewer Repair in Folsom
If you are interested in a trenchless sewer repair in Folsom, then give us a call today. One of our professional sewer line technicians can quickly and easily conduct an inspection of your sewer line, inside and outside of your residential or commercial property. If your sewer line needs to be repaired or replaced, the CIPP method our company uses can save you huge amounts of money and time. In this case, our Folsom trenchless sewer replacement service is at your disposal, night or day.
How Folsom Trenchless Relining Works
Pipe bursting is a technique used in our Folsom trenchless relining service. How it works is amazingly simple and effective. A large cone shaped metal head is pulled through old damaged sewer lines using a steel cable. A powerful hydraulic system is used to pull the cone shaped head through the old sewer lines, while the old pipe breaks apart, a new seamless heat fused pipe, of the same size or larger, is taking its place.
The benefits from using this method are obvious:
• Save up to 40% off traditional methods
• No need to dig up your yard, repairs and pipe replacement happen underground
• Old pipes are replaced with high quality heat fused pipe made with the latest epoxy resin formulas.
• Free video inspection
• Saves time and money
• All work and materials are guaranteed
Get A Free Video Inspection Today!
For many years we have provided the best Folsom trenchless sewer replacement service. If you suspect that there is a problem with your sewer line, then please give us a call. Our friendly technicians will come out to your home or business and inspect your sewer line for free! Our Folsom trenchless sewer replacement process is proven to be the most efficient and cost effective ways to resolve a host of sewer and drainage pipe problems, so give us a call and get your free video inspection today!