Rocklin Water Heaters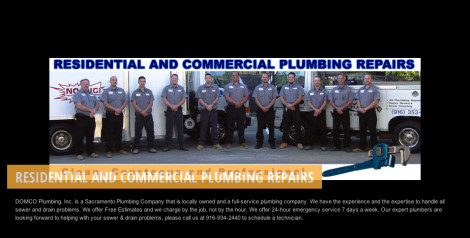 Rocklin water heaters may be either gas or electric. Either type of these water heaters will need a replacement at some point in time. The manufacturers suggest that they should be replaced every 8 to 12 years as the seals wear out and leaks begin to happen. Our plumbers are one of the top licensed and insured Rocklin water heater repair plumbers in the area.
When To Get A Water Heater Replacement In Rocklin
Get a new water heater with our water heater replacement service in Rocklin with a newer, high efficiency model has the potential for reducing the operating cost of the heater tremendously. If a potential home buyer really wants to make sure everything is up and running in top shape before they move in they should have an inspection before moving in. Obtaining an inspection and consultation on options for gas, electric or even on newer tankless water heaters can be performed by a local company as they specialize in knowing the area and about Rocklin water heaters.
Time To Research Our Rocklin Water Heater Repair Process
Drain valves get clogged and relief valves can get stuck on gas water heaters. When these mishaps start it may be time to research for our Rocklin water heater repair and water heater replacement services. Obtaining estimates on Rocklin water heaters should be done before hiring a contractor for the job as some may charge extensive prices for a small, simple part. A water heater repair in Rocklin should not require home owners to give up weeks of pay just to have the job done. Rocklin plumbers have high customer ratings, are fast, friendly and offer very competitive prices. This water heater replacement can be accomplished by this same company and often for a fraction of the cost of the competitors.
Our Rocklin Water Heater Replacement Service Can Be Done On The Sam Day
While our Rocklin water heater replacement service can often be done on the same day that an inspection is performed. This will depend on the type of water heater that is currently installed and the one that the customer wishes to have. Upgrades are nice but not always feasible as some just may not hook up or fit in the place of the old one. Speaking with the company that has been contracted to do our water heater repair service in Rocklin will be able to point the home owner in the right direction. The right Rocklin water heaters company, such as Rocklin Plumbers, will have the qualifications and the knowledge to replace or repair a water heater without a problem.