Roseville Water Heaters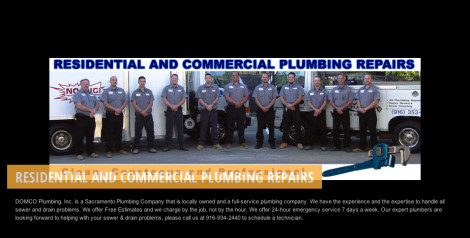 Roseville Water Heaters are incredibly important household machines. You could even say that they set the foundation in a way. They determine how long you have to wait before your shower, your morning routines and even those little moments around cooking while waiting for the water to heat back up. A good hot water heater can eliminate a great deal of these unnecessary moments, especially those in which you're left with a cold shower at the end of the night. We are here to help you! Our water heater repair plumbers in Roseville are experts and are prepared to take excellent care of your hot water heater.
We Offer Excellent Water Heater Repair In Roseville
Our Roseville water heaters are of the upmost quality and we offer the most excellent water heater repair in Roseville. Eventually, even the sturdiest hot water heater will start to wear down. Though there are many potential causes to water heaters deteriorating, we offer the best water heater repair in Roseville. Our plumbers are experts at their profession, and water heater repair is our specialty. We are incredibly familiar with the Roseville area, so as a local company, you can trust us with your water heater repair. When you're taking care of one of the most important foundations of your household, make sure that you place its repair and replacement into trustworthy hands.
A Water Heater Replacement Is Fairly Common
Sometimes hot water heaters require a replacement. Our Roseville water heater replacement service is another one of our specialties. We supply the best Roseville water heaters available. A water heater replacement in Roseville is fairly common, though water heaters can last a long time. However, eventually they were out. Pipe damage and rust can cause damage over time and eventually replacement will be necessary. Not the case with our Roseville water heaters.
Roseville Water Heater Replacement Is A Specialty Of Ours
Call us for all of your Roseville water heater replacement needs and we will be sure to take care of you. Because a water heater replacement in Roseville is our specialty, your satisfaction is our priority. Plumbers can be known to leave behind more of a mess than they find in the first place, but our plumbers are guaranteed to offer you the most excellent plumbing service you've ever experienced. Our plumbers are experts and they will take good care of you and your hot water heater. In the end, please let us know how your experience with us was. We are always looking to improve whatever we can. Call us today about our Roseville water heaters!