Sacramento Water Heaters: We Can Help Determine What Is Best For You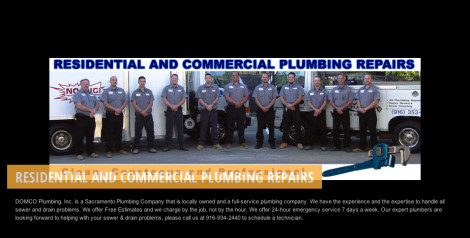 For Sacramento homeowners that is looking to replace their current water heater, it is very important for them to give us a call, as it can be a challenge to not only remove the current water heater but have the new water heater installed. Whenever dealing with utilities, it is important to have our Sacramento water heaters professionals perform the installation. If not, it leaves the house open for possible gas, water and electrical leaks, all of which not only reduce the efficiency of the water heater but also open the home up for dangerous conditions. With our Sacramento water heaters, we can help the home owner determine what is going to work best for them and what sort of equipment they need to opt into.
Our Sacramento Water Heater Replacement Service Are Essential For Overall Quality
When it comes to just general Sacramento water heaters, it is very important to discuss the situation with us and determine what the best Sacramento water heater replacement is going to be. A water heater replacement in Sacramento is essential for the overall quality of the home, but with so many different water heaters out there, it can be difficult to know what is going to work the best.
Our Water Heater Repair Service In Sacramento Saves You Money
After we inspect the equipment, we might find that the home owner is actually better off to go through with our water heater repair service in Sacramento. Our water heater repair service in Sacramento is going to allow the home owner to save a good amount of money. However, if the owner is looking at selling their house, or if they simply want our Sacramento water heater replacement installed in the home, there are different options available.
What Works Best Is Our Sacramento Water Heater Repair
When it comes down to our water heater replacement in Sacramento, there are really two different options to go with. The first is a traditional water heater which, although less expensive to purchase, is going to cost more to run over the course of the equipment's life. On the other hand, our water heater replacement team in Sacramento can lean towards a tankless water heater. The tankless water heater is more expensive up front, but uses less energy, doesn't require our Sacramento water heater repair process as often, nor does it need as much attention. Over the lifetime of the water heater, this device is going to be the best bet. However, if the home owner decides to go against the water heater repair, it is up to them to decide what works best. So call our Sacramento water heaters company today.